The Handbook of
The Message of I Paul
The Handbook consists of three books: The Discernment, The Chief Patriarch Missiles and The I Paul Communications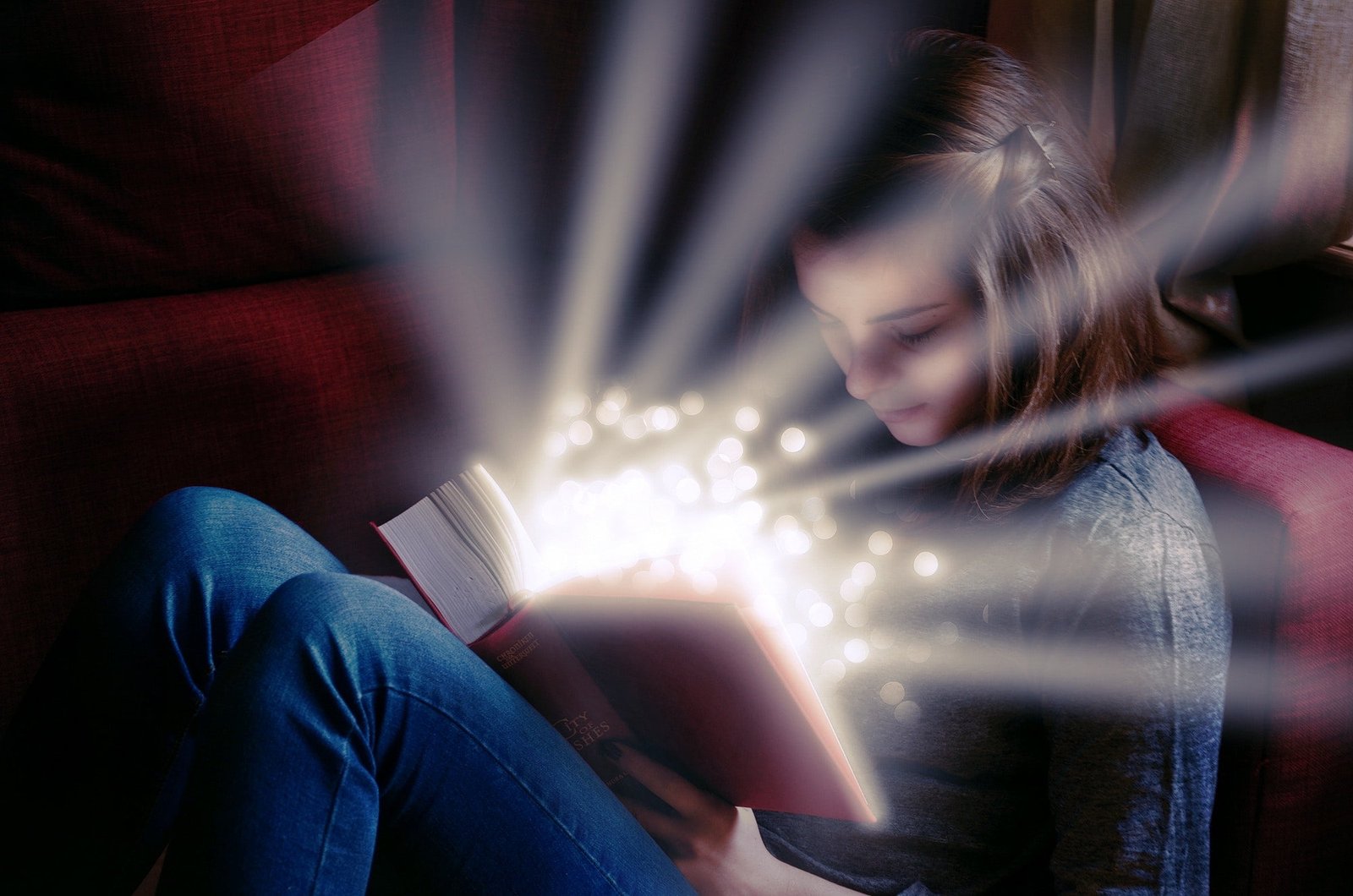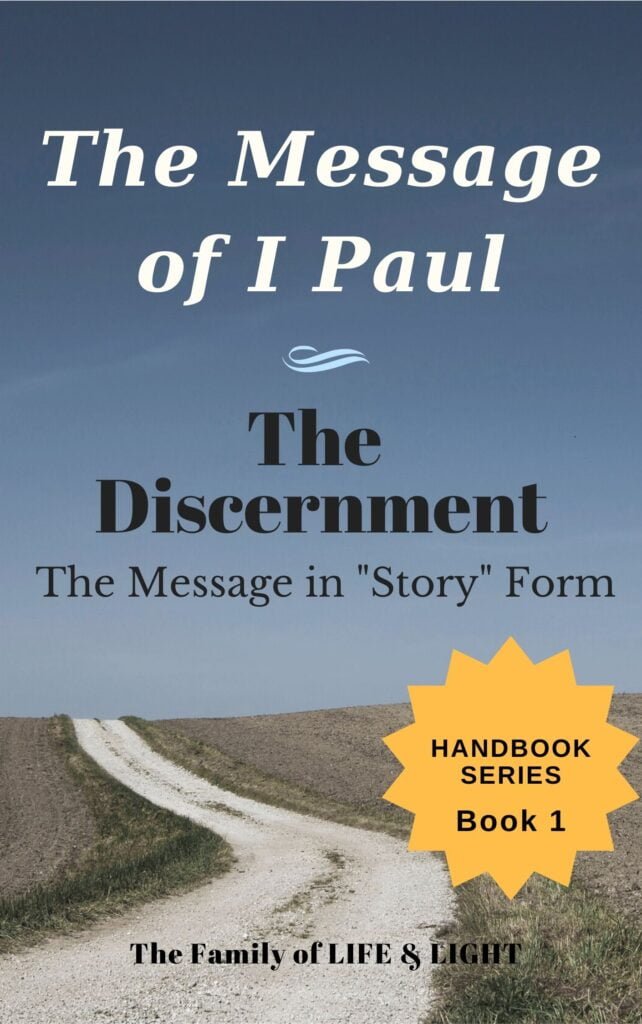 The Discernment is the first book in the Handbook Series of The Message of I Paul. It is an individual and collective explanation of The Message originally to two Mystics and subsequently gifted to us for our personal enlightenment. It speaks to current conditions of each of us and how to get out of our entrapments and open our minds to divine consciousness. This is a book of Freedom and Love and it works for your healing and the perfection of your human consciousness.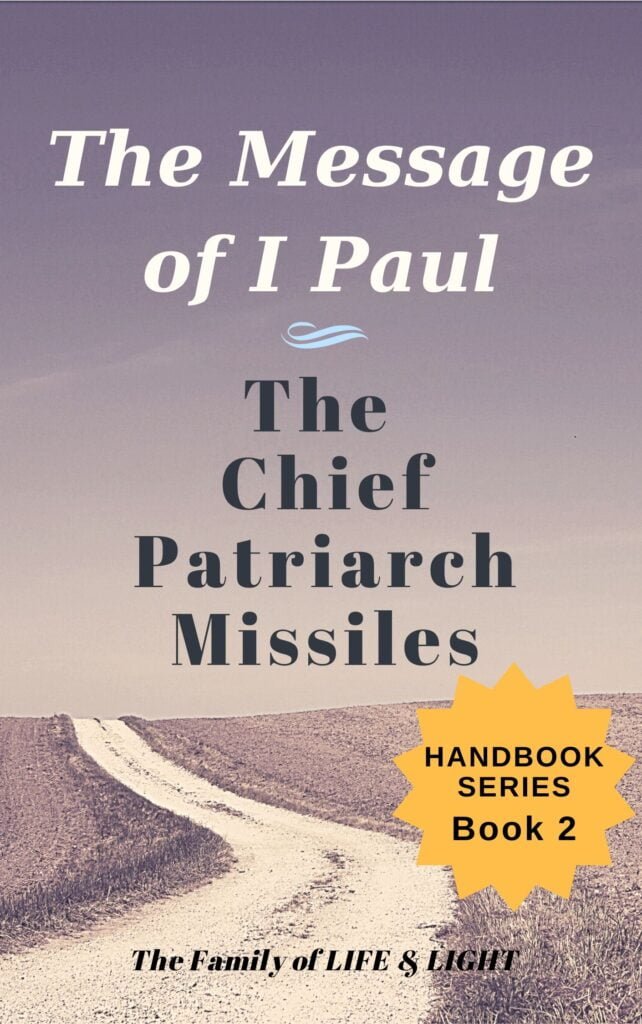 The Chief Patriarch Missiles is the second book in the Handbook series. The CPMs are a collection of communications and subject that continue the edification of the individual on his/her path toward Divine Consciousness. It contains personal disciplines and instruction that assists the seeker of Truth in his/her quest to the Truth and Power of being Fully Human and Fully Spiritual. This is a full discourse in Honesty, Purity, Unselfishness and Love. Find out all that is open to you.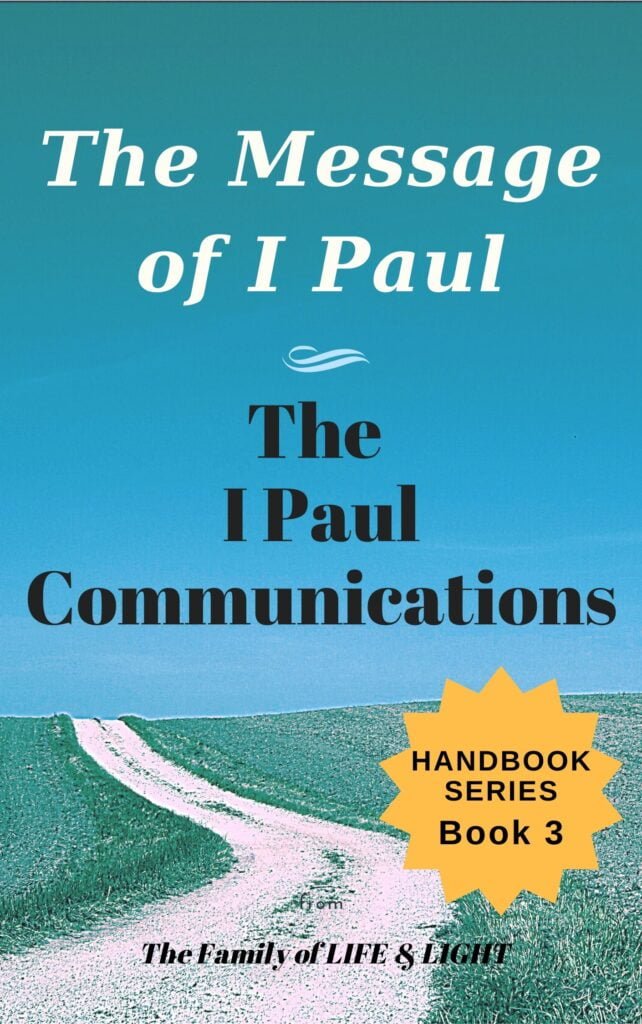 The I Paul Communications is the third book in the Handbook series. Can you set aside your preconceived ideas about what you currently understand as the realities of Life just long enough to truly see the actual reality of the wonders that you have been blinded to? That's the challenge and opportunity offered herein. Dare to venture into this collection of concepts geared to true self discovery and an expanding LIFE (God) Consciousness. The promise is real and what is asked is little. Check it out.
Choose an Audio Book
Listen to The Message of I Paul
Read along while listening to each book above…
Frequently Asked Questions

Insert Buy Me a Coffee Link here